How to Create a Learner-Centered Virtual Classroom
Virtual classrooms are the newest edtech solutions, especially after the recent COVID-19 lockdown.
If you are looking for better instructor-student engagement, greater student-centered learning, and more flexibility for your teaching business, worry no more! In this case, virtual classes are what you're looking for…
May be time is the only thing holding your students back from attending your courses to learn any new language or skills. Sometimes they just can't find the time to do that. If that's the case, no problem!
Virtual classrooms are the most advanced solution in today's edtech world. They are flexible enough for you to adjust the course or class time and date around your own schedule. With the right distance learning platform or application, you can easily do that.
The digital world is now changing everything we've ever known about education. And the best thing for course makers to do right now is to always try to be one step ahead!
That is especially since this latest e-learning solution, StorkyApp is tailor-made for your requirements to professionally manage your virtual classroom.
In this article, StorkyApp will be giving you a brief review of virtual classrooms, their importance in facilitating learning for both learners and course makers, and tips about how to best use them with different student personalities. So keep on reading!
What is a Virtual Classroom?
A virtual classroom means a student no longer has to physically attend a class with their course maker. However, the same materials or subjects can be explained remotely via designed software or mobile application.
This kind of teaching is still considered face to face instruction. The key difference is that it works by using a laptop, tablet, or a smart mobile phone.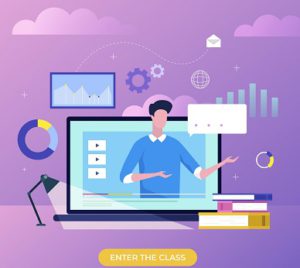 No longer confined to a typical classroom, e-learning now lets you think big and act bigger. Using a good virtual classroom means the following:
Your virtual classes and courses can now reach a wider targeted audience with a few clicks only
You are saving classroom space and providing time and location flexibility
They can help you build excellent relationships with learners through better engagement and providing them with the flexibility they seek
Not only can you upload any course materials on the integrated distance learning platform you use for virtual classes but also provide learners with "the same course management platform with easy access and navigation" distance learning platform
read also: Your Step-by-Step Guide to Build a Virtual Classroom
Why Should You Use a Virtual Classroom?
According to the theory of psychological and personality types formed by C.G.Jung, there are 16 personality types. It's unfathomable how course makers, especially in a virtual environment can meet the needs of 16 different personality types, right?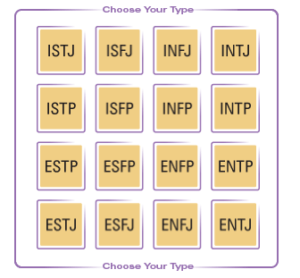 Credit: Myers Briggs website
Each one of the 16 personalities has a different learning style. That means that identifying the correct learning style for each of these types makes your courses more learner-centered and advanced.
Being cognizant of the expectations, needs, and learning styles of online students will help instructors better facilitate their students' journey into Web-based learning.

The Learning Styles, Expectations, and Needs of Online Students, by Davison M. Mupinga, Robert T. Nora, and Dorothy Carole Yaw
This is when the choosing right distance learning platform comes into play. It needs to include all the different features suitable for all types of personalities.
Each of the features that are mentioned below is designed by education professionals in order to fulfill the needs of the different types of students, online.
If you want your courses to be more personal, effective, and unique in their approach, that's your way to go.
Virtual Classroom Features: Which Myers-Briggs Personalities Fit Synchronous and Asynchronous Learning Best?
1. Synchronous Learning
First of all, synchronous learning in a virtual classroom means your online class is live. Learning here happens face to face at the same time but from different locations.
According to the University of Massachusetts Boston, any other virtual classroom activities done in real-time are called synchronous. This includes live classes, discussions, presentations, and group activities.
This type of online learning activity fits many of the Myers-Briggs personality types, especially Extroverts who are those learners who prefer live discussions and debates.
Extroverts prefer being outspoken and taking action rather than waiting. They will be more active in a live virtual class than in a recorded one.
On the other hand, 'Sensors/Intuitive' might prefer both synchronous and asynchronous learning to get more interaction and engagement.
2. Asynchronous Learning
Pre-recorded videos, online assignments, online written discussions, uploaded materials, and online quizzes are all considered asynchronous learning.
Asynchronous teaching does not require taking action at the same time or place. This feature is the best-preferred option in virtual classrooms among both course makers and learners.
As for learners, most MBTI personality types welcome asynchronous learning.
Thinker/Feeler Sensors/iNtuitive, and Judging/Perceiving all require the flexibility that this mode of teaching offers. They need the time to think, process, and experience in order to learn.
Tips for using the Virtual Classroom in Asynchronous Learning
You can record your lessons and upload them on your chosen remote learning solution (or LMS) at any time.
Learners can view your recorded sessions at any time and then give feedback, discuss it, or ask the questions they need. This way there are no time or location barriers.
Pre-recorded videos mean that you can get back to your lessons at any point. This lets you review, update, and even improve your teaching courses for your current students or even future ones.
Quizzes and examinations are best done asynchronously as well. This way, learners can avoid stressing over exam timing and having to clear up their schedules for them. On the contrary, they can easily adjust their exams around their own schedules.
Most learners now tend to expect quizzes to be immediately and automatically graded.
That's why you might find that a distance-learning platform with exam management and machine auto-correction is your best option.
Mobile Learning Can Improve Student's Virtual Classroom Performance
Mobile learning is now revolutionizing education. Life is much easier with a mobile phone, isn't it?
And education is made much more reachable with it as well.
Almost everyone now has a smartphone in their pocket today. And it's a lot easier to handle than a computer or a laptop.
Learners can now download their remote learning app, plug in their headphones, and start the online class anytime and anywhere, on the bus, at the coffee shop, or even on a trip!
A recent study revealed that "up to one-third of all work activities could be replaced by digitization and automation."
That means that we need to start changing the basics of education in order to adapt to the digital world we now live in.
This can only happen when we can keep up the pace between education and digitization, starting with virtual classrooms!