Real Classrooms vs. Virtual Classrooms: Which Is Better?
Real classrooms vs. Virtual classrooms, if put into comparison, which is better? Which one should you choose? Such a dilemma has been going on for years and years now. However, it's been quite important to reach an agreement now, with 2020 coming to an end.
The answer to the questions really depends on a lot of factors. We will try in this blog post to address each one of them and let you decide for yourself!
Despite the calls for restricting the use of technology and detoxifying it from our lives, the truth remains that edtech revolution and virtual learning mean more productivity, flexibility, and money in less time for online trainers and tutors…
Instead of working full time going from a center or educational institution, to give a class on your field of expertise, e.g., languages, science, or even communication skills, to another, you get to work while commuting, staying at home, or even having fun at the club with your kids.
So, Can Virtual Classroom Really Facilitate Learning? Yes, virtual classrooms may never completely replace real classrooms. But the keyword here is 'completely,' right? Real, warm, and authentic communication with students within the classroom can never be replaced. This may be the case.
However, how about after-school tutoring? This may not only be the case for those who are struggling within the class, who need a little bit more attention than other learners, or those who just feel more confident with an extra bit of tutoring.
And what about high schoolers and those of senior academic levels, from college to graduates, looking to upskill on the personal or professional side?
Real Classrooms vs. Virtual Classrooms regarding Teacher-Student Interaction aspect
1. Learners Aren't Expected to Sit Back and Listen in Virtual Classrooms
In contrast to real classrooms, learners in virtual classrooms aren't expected to sit back and listen to their tutor. Active learning is used more. However, the main reason for this goes back to both the tutor and choosing the right virtual classroom software.
Only experienced tutors will be able to make use of the virtual classroom system and its various tools to make students more engaged. In fact, a recently published research on IEEE Xplore states that the following:
"teachers who succeed in engaging students in the online courses are characteristically young, excellent in technology management, good with interpersonal interactions and maintain a robust social presence; or they are experienced teachers proficient in the use of technology, very well trained in didactic techniques, and who competently manage transactional distances."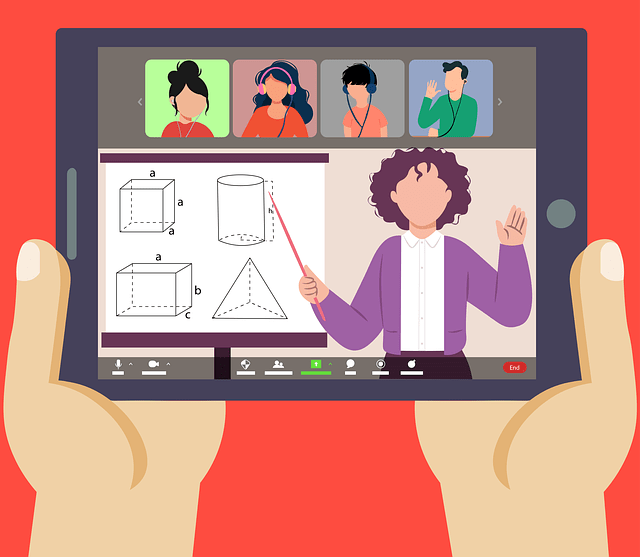 Moreover, the most commonly used tools in education technology have been designed by experts in the same field. Some of the virtual classroom tools are as follows:
Whiteboard tools
Live presentation and session tools
Asynchronous video (recorded videos) tools
Screen sharing tools
Quizzes and assessment tools
2. Learners and Online Trainers Have Better Control over Their Own Time
Unlike in traditional classrooms, virtual classrooms let you and your learners pick the time and date of your classes. This is not really the case in traditional classrooms.
"An increase in technological literacy among students, he said [Jesse Gipko, Dean of Academic Affairs at Belmont College], has been a boon both for flexibility in scheduling and in providing a more effective learning environment. More importantly, though, the more clearly defined expectations and deadlines allow students to learn at their own rate."
Normally, class time would be limited to the time available in educational centers. In essence, all classrooms work around the educational center's own schedule. With virtual learning, it's the other way around.
3. Online Learning Inspires Self-Learning and Better Productivity
The number of tutors shifting to giving online courses is multiplying continuously. But more so is the number of learners opting to attend online classes.
Not only do they feel that online learning saves them a ton of energy as well as time, but many of them feel that it is a safer environment to be themselves and keep track of their lessons in their own way.
Fundamentally, this is called self-learning. In virtual classrooms, all lessons are recorded and detailed. All learning materials, FAQs, and assessments are online so there is structure and organization, inspiring more productivity.
The Center For Teaching And Learning, Columbia University, suggests the following framework to use in active learning:
Introducing new knowledge and ideas to your learners by live sessions, live presentations, recorded videos, or learning materials using your preferred virtual classroom software.
Asking your learners to discuss the previously introduced information with each other. This encourages student-centered learning, independence, and self-learning. This can be facilitated by live presentations and video conferencing tools offered by online course systems.
Requiring your learners to examine and reflect on what they have studied. That could take 5-10 minutes of the class time. And it helps more engagement, productivity, and collaboration.
If you're a tutor looking forward to trying a virtual classroom with all your needs in one place, StorkyApp is your window. Take your training to the next level with StorkyApp.